Description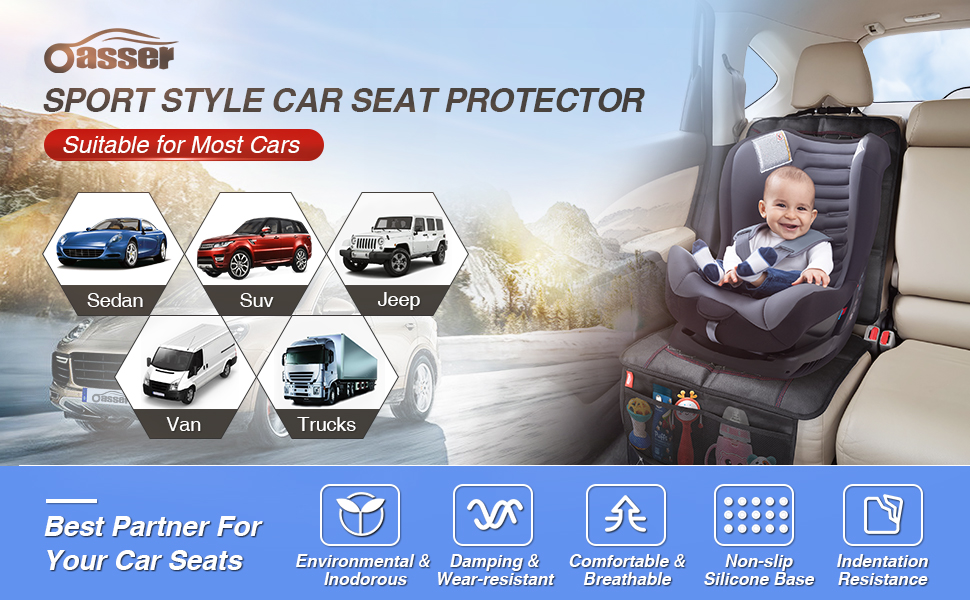 Are you worried about the dirt in the car?
Are you looking for a fashionable and Multifunctional car seat protector?
Oasser Car Seat Protector efficiently protects the car seat, extend the life of your vehicle.
Protect your car against stains and smells.
Reduce indentations to your car seat.
Provide more storage for your child's toys, food and those handy essentials.
Keep the interior of the car clean and child safe.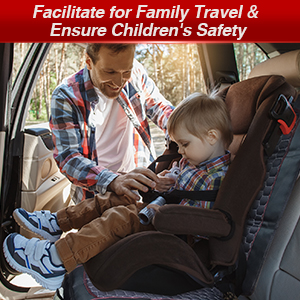 A Must Have for family outings and one-day tour
When driving with children and pets, unexpected spills and messes often pollute the car seat, which requires a lot of energy to clean. This considerate seat protector is here for your family.
No more messy seats, no more indentation damage. Combined with reinforced stitching, comfortable padding and non-slip design, Oasser car seat cushion will bring many surprises to your life.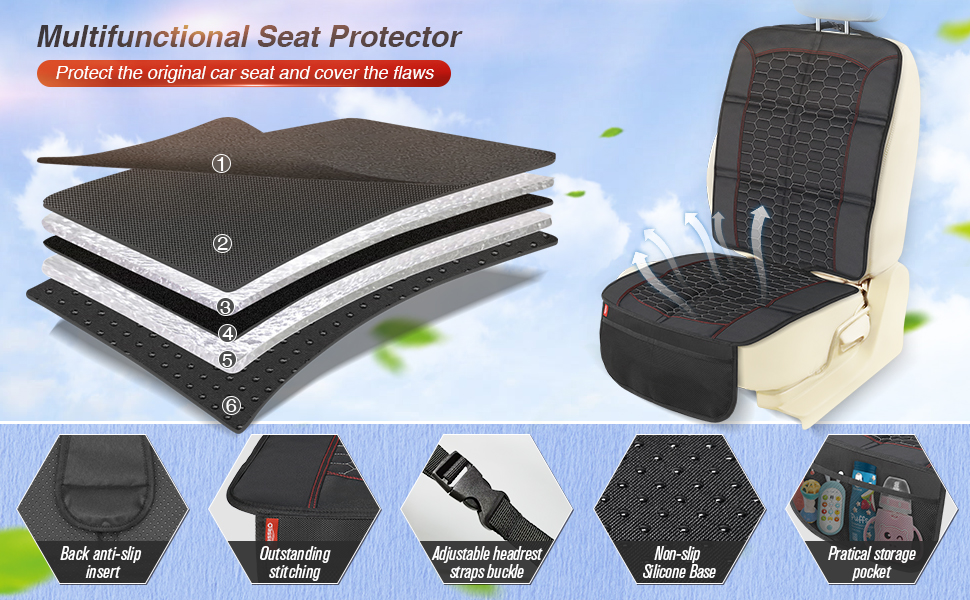 High quality thickened padding is designed to protect car seats from wear and tear
6 Layers of Seat Protection
Premium non-slip PVC
Durable 600D oxford fabric
Ultra thick padding for cushion and protection
Lined backing
Super thick filling
Ained backingS
Adjustable strap and stabilizing wedge make installation super-easy and keep auto seat protector securely in place.
Non-slip silicone and textured surface prevents hazardous slippage, durable PVC reinforced corners are designed for further skid-resistance.
Thick material backing reduces slipping and won't leave any stain onto the seat.
One-piece design car seat saver fits in all types of cars, trucks, vans and SUVs, 2 mesh pockets are designed for your extra storage.
An ideal gift for car lovers, parents or pet owners.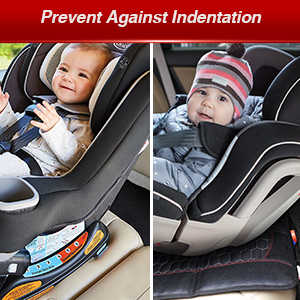 Durable and thickened cushion
The padded protector that fits under child safety seats helps prevent your child seat from making indentation marks in the seat fabric.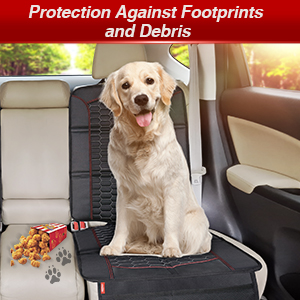 No More Messy Seats
Made of durable material, it prevent any scratches from your dog or cat and protect from mashed food, drink, pet footprint etc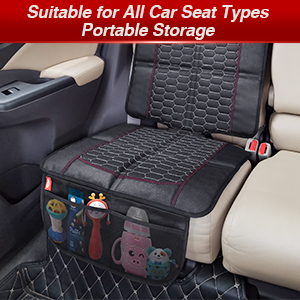 2 Storage Pockets
2 extra mesh pockets allow for an easy and convenient storage of snacks, toys, baby bottles, tissues and more. A perfect Baby gift!