Description
Do you have such troubles during long-distance travel?
1. There is no support when sleeping, and sleeping all over the place.
2. When the vehicle is turning sharply, the head hits the door or glass.
3. Shaking the head all the time, easily causing motion sickness
Don't worry, the oasser adjustable headrest is designed to provide a comfortable sleeping position for family members and children on the road.
The pillows on both sides provide soft support for the head and neck to prevent the head from hitting the door or window when sleeping.
comfortable angle!

Fit your face to prevent side collisions!

Reduce the pressure caused by shaking during driving!

Beautiful pattern design!

Small and light, high compatibility!

Very suitable for high-end packaging and gifts!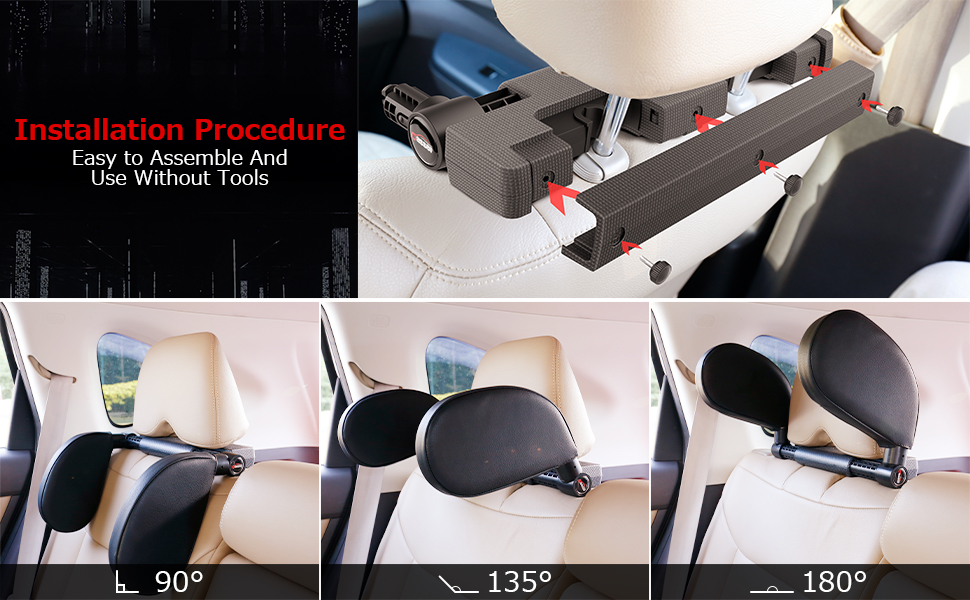 Q: Can the headrest be quickly installed and removed, or can it never be removed after installation?
A: it can be quickly installed and disassembled at any time without occupying space.
Q: Can it be disassembled and washed?
A: Yes.
Q: Does this headrest need some screws to be fixed on the car seat?
A: just use the screws in the product according to the installation instructions. No other tools are needed.
Q: Is it compatible with the peg Perego child car seat?
A: Yes.
Q: Can the side cushions rotate independently to different positions?
A: Yes, the side pillows rotate independently of each other.
Q: Will it block the head when not using the headrest?
A: No, you can rotate the headrest to 180° parallel to the car seat headrest.