Description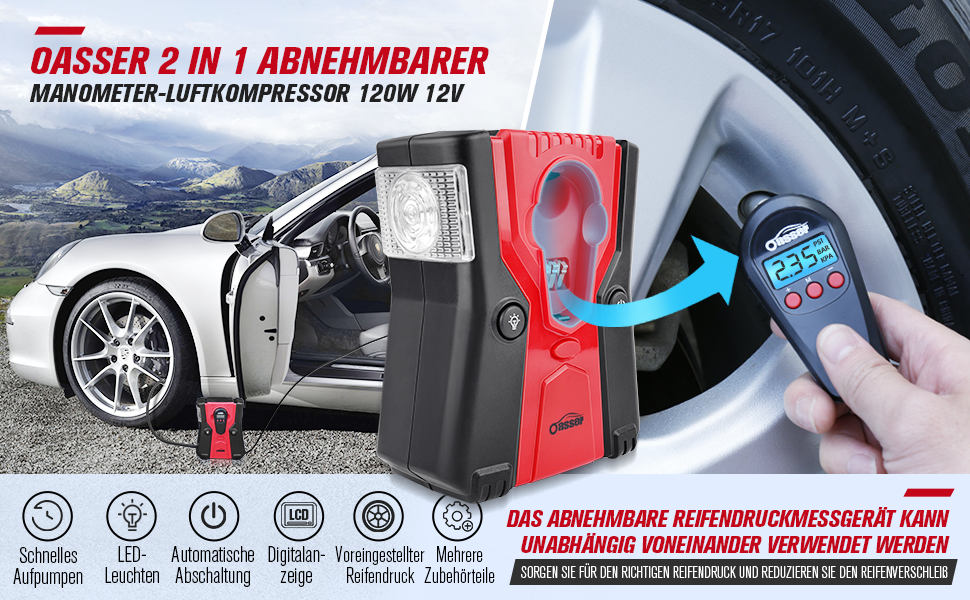 Upgraded version P7 in 2020.
Oasser Electric Air Pump Air Compressor Portable Compressor with Removable Digital Tyre Pressure Gauge 120W 12V DC Multifunctional Car Air Pump P7
Tyre pump. With the self-used tyre pressure gauge with digital display, only Oasser has such an intimate design that you no longer have to worry about not seeing your current tyre pressure.
Do you not know the problem?
The tyre pressure of your vehicle is lost.
The temperature plays a crucial role.
Too low pressure will increase fuel consumption.
Model Oasser-P7 multifunctional car air pump with removable digital tyre pressure gauge 12 V DC solves the above problem.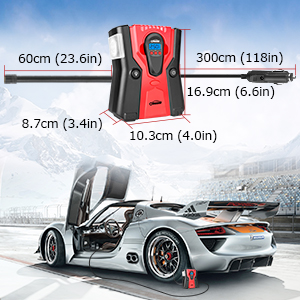 Key Technical Details
The Oasser Portable Tyre Inflator features a 300cm power cord that can be easily connected to the cigarette lighter.
Rated voltage: DC 12 V rated power: 120W Maximum Current: ≤10AM Maximum Pressure: 80 PSI inflation efficiency: 6 minutes for a 195/65R15 tyre from 0 to 35 PSI. 30 minutes under 35 PSI pressure units: PSI / BAR / KPA accuracy: ± 1.5 psi; operating temperature: -20 °C ~ + 60 °C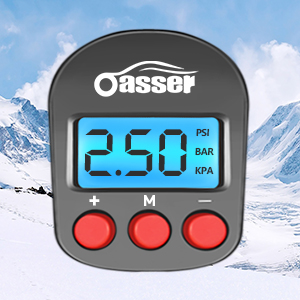 Set the desired pressure
3 printing units are available as an option (PSI, Bar, KG/CM2). You can adjust the desired pressure. The air compressor automatically turns off when the pre-set tyre pressure is reached.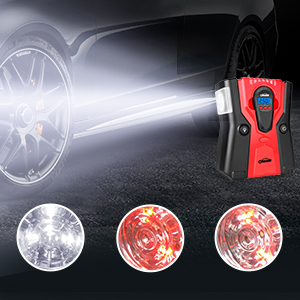 Emergency lighting
The LED light has three lighting modes. The white light is switched on to illuminate you at night. A fast red flashing light can be used to remind other cars to drive around your car. A slow red flashing light is used for the SOS rescue alarm.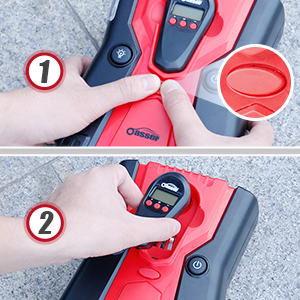 Removable digital pressure gauge
The pressure gauge can be removed from the compressor to work on its own, saving you the trouble of buying a pressure gauge.
Note: If you press "+" "-" button after removing the pressure gauge from the inflator, it will not react.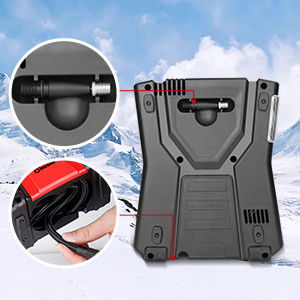 Good storage for accessories and air hose.
Considerate design! You can easily manage your air compressor for tyre inflators.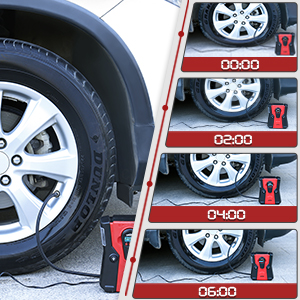 Fast inflator
Inflating from 0 to 35psi (195/65R15) can be done in 6 minutes.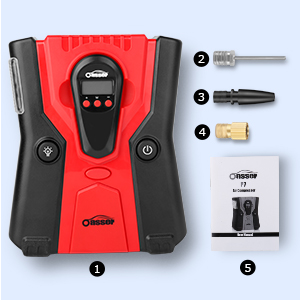 Package Included
1 x car air pump P7.
1 x nozzle for small inflatable toys.
1 x Presta valve.
1 x needle for basketball, football, etc.
1 x manual.