Description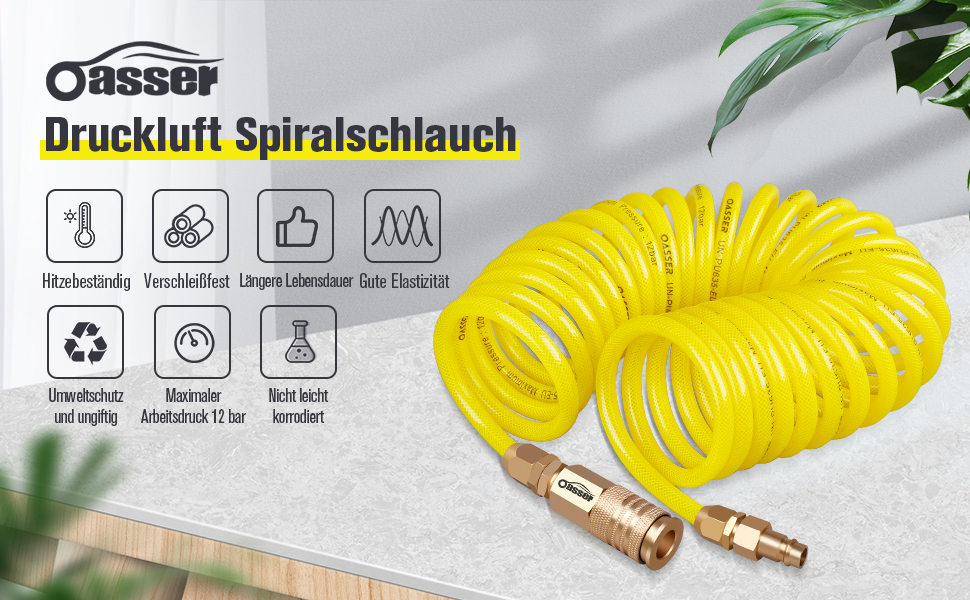 Oasser compressed air spiral hose, compressed air spiral hose, compressor hose, 7.6 m, 12 bar.
Robust and flexible fabric hose for maximum 12 bar working pressure.
The Oasser compressed air spiral hose is made of sturdy polyurethane and can be pulled up to a length of 7.62 m. This allows you to clean surfaces of dirt using the spiral hose and a blow gun or in combination with a tyre inflator gauge to ensure that the air pressure on the tyre is always optimal. You can also use spiral hose with pneumatic impact wrench.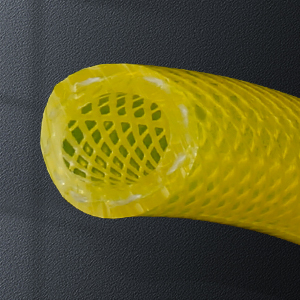 Thicker air hose.
Inner diameter 7.35 mm, outer diameter 10 mm. The Oasser spiral hose is made of PU, which offers more advantages than other PVC air hoses, such as better stability, elasticity, chemical resistance, etc.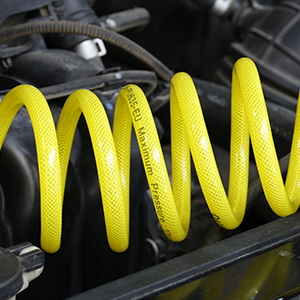 Unique and beautiful design.
The Oasser spiral hose has highly visible polyester cross fabric and bright colour. Product with first-class appearance and quality is the most popular product.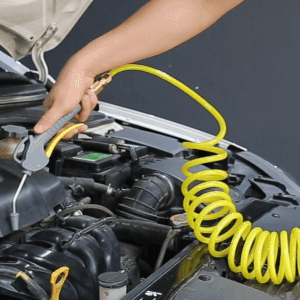 Multiple uses.
Suitable for a variety of pneumatic tools: Pneumatic key, blow gun, tyre inflator, air polishing machine, etc.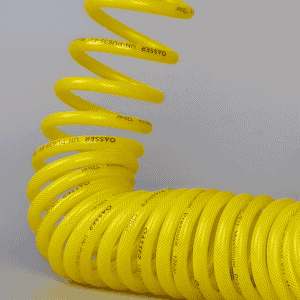 Good elasticity.
After many turns, it automatically returns to its original state.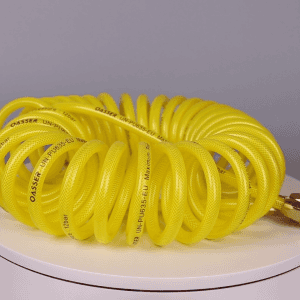 With 1/4 inch quick coupling.
Air connection thread: 1/4″ BSPT made of pure copper, very durable. 360° rotating joint on the connection pieces.