Description

Oasser Rechargeable Breathalyzer Alcohol Tester Digital LCD Breath Alcohol Tester with 4 Mouthpieces Memorize 10 Reading Results Come with 3.7V AAA Li ion Battery T5
Ⅰ. The main categories of our brand Oasser: Automotive Parts & Accessories products, Automotive electronic products, Automotive health&personal care products, Automotive baby products etc.
Oasser Fuel Cell Sensor alcohol tester T2 &T3; Semi-conductor Sensor Alcohol Tester T1 & T5
Oasser P1 Mini Electric Inflators & P2 Portable Air Compressor & P6 Tire Inflator
Oasser Car Dash Cam Amazing-U1 & Car Camera-U2 & Backup Camera-R1
Oasser Car Kick Mats E2 & Car Trunk Organizer E3
Oasser Wireless Car Charger M1
Ⅱ. Questions and Answer
Ⅲ. Specification
Range: 0.10 ~ 2.00 ‰ BAC (0.010 ~0.200%BAC)
Power Input: 1 x 3.7V AAA Li ion battery
Display: Digital LCD display with bi-color Backlight
Default unit: ‰ BAC(USA %BAC)
Auto Power Off: 15 seconds
Breath Sampling: ≥5 seconds continuous breath sample
Recycle Time: ~25 seconds
Dimension: 4.72 x 2.56 x 0.94 inch
Weight: about 40g
Alert Level Calibrated: USA 0.05%BAC (0.5‰BAC)
Accessory: 4 pcs Mouthpieces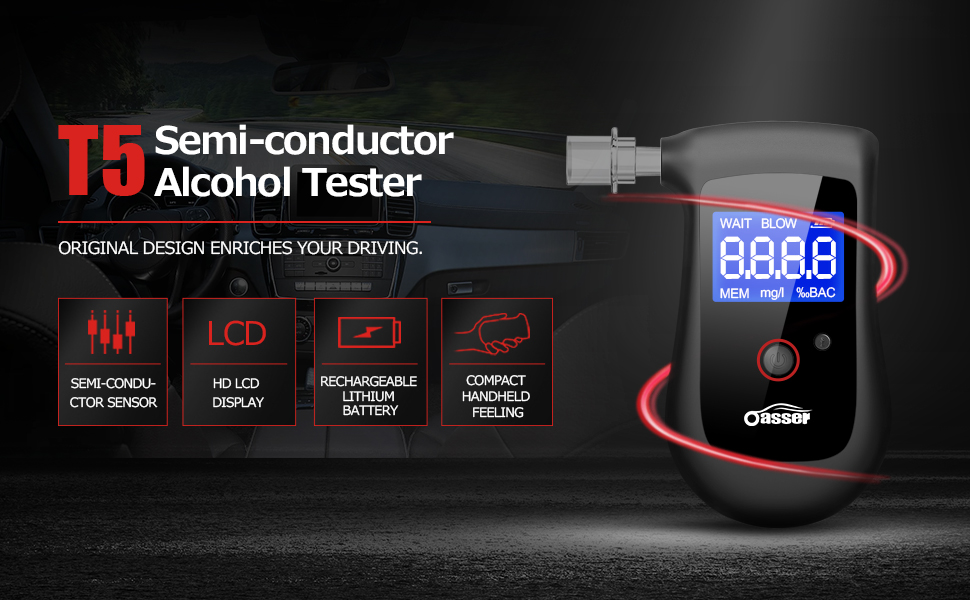 Oasser Rechargeable Breathalyzer Alcohol Tester Digital LCD with 4 Mouthpieces Memorize 10 Reading Results Come with 3.7V AAA Li ion Battery T5
T5 Alcohol Tester comes from the latest design of Oasser and gives you the best experience!
Oasser T5 is built-in high-precision miniature alcohol sensor, which you can easily read the alcohol concentration in your body within a few minutes.
PS: In order to ensure the accuracy of the readings, the alcohol measurement needs to be tested 15 minutes after last drink, no smoking during the period.
Intelligent, compact, ergonomic design
Built-in lithium battery, USB charge, environmental intelligence
The latest memory function, which can store 10 test results
Wide LCD backlight, easy to read
Authentic, reliable BAC readings, 3 units optional (%bac,‰bac, mg/l)
With 4 Mouthpieces to share with your family and friends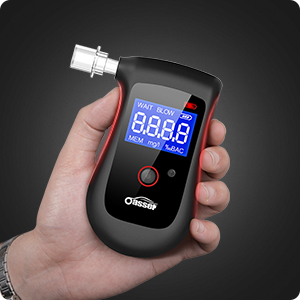 Mini Handheld Feeling!
Intelligent, compact, ergonomic design. Easy to carry in your car or anywhere you want
Package including:
1 x Oasser T5 Alcohol Tester
1 x USB cable
1 x 3.7V AAA Li ion batteries
4 x Mouthpieces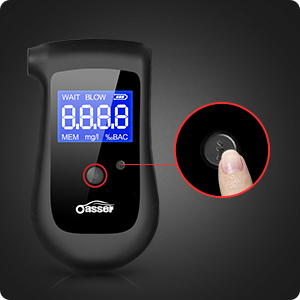 One Button Operation
3 units optional (%bac,‰bac, mg/l)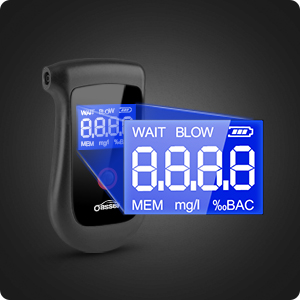 Clear LED Display
Wide LED backlight, easy to read.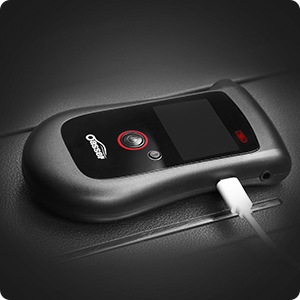 Reachargeable Battery
Reachargeable 3.7V AAA Li ion batteries