Description

Always Make Sure Your Tires Are Inflated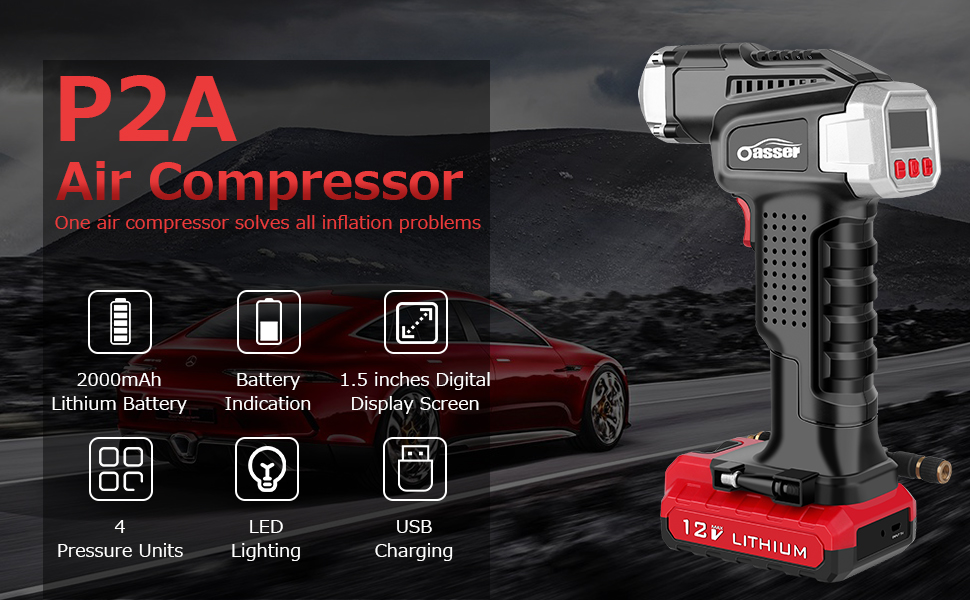 Oasser 12V Air Compressor Tire Inflator Cordless Air Pump for Cars Motorcycles Bicycles with Digital Dual Pressure Dispaly Gauge 2000mAh USB 120PSI
Oasser a highly popular brand of power tools that is known for making kinds of products. And as you would expect, it even makes portable air compressors for vehicles.
This is portable air compressor tire inflator which is easy to use. You can use it to quickly and easily inflate your bike tires, car tires, inflatable toys, and sports equipment in just seconds. It has digital LED pressure gauge that will read the pressure and then automatically shut off when the desired tire pressure is attained. It operates on a rechargeable battery and comes with 12V cable adaptor and 11 inch long car adapter. Despite its portable and battery-powered design, it is able to offer up to 120 PSI of maximum air pressure that is quite decent.
Features:
Maximum air pressure of up to 120 PSI
12-volt battery system
USB charging
Small and compact
Digital pressure gauge
Pros:
Flexible power input options
Battery for cordless usage
Small and compact design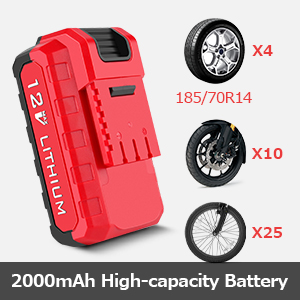 Within 2000mAh Large Battery Capacity,
For the car tires, Oasser P2A air compressor can inflate 4 car tires (Tire Size: 185/70R14);
It will take about 6 minutes to inflate an empty tire with the size of (185/70 R14)
For the Motorcycle, the rechargeable electric compressor can inflate 10 pcs tires
For the bicycle, fully-charged battery can 25 pcs tires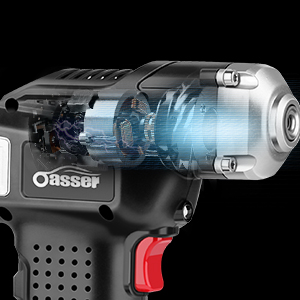 Powerful Monitor
It will take about 6 minutes to inflate an empty tire with the size of (185/70 R14)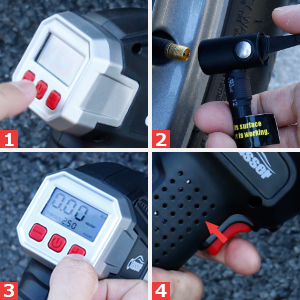 Way to use the air compressor
1- Press the Middle Button to Turn it on; 2- Connect the air hose to a tire valve; 3- Preset a target pressure value
4- Pull the inflating trigger to start the inflator. 5- Unit stops working when riches the preset pressure
Attention:
1. When the unit is working, high-pressure air would generate heat. To assure the best performance of the unit, please cool it down for 15 minutes after 10 minutes' working.
2. Please be aware of heat when taking the hose off the unit.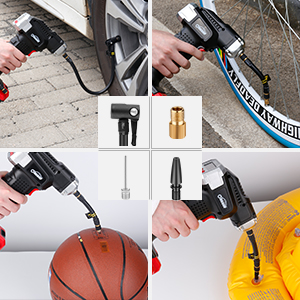 Comes with adaptors
1 x Long/Short Air Hose for car tires
1 x Air Nozzle for toys swimming rings
1 x Ball Needle for basketball
1 x Presta Valve Adapter for road bicycle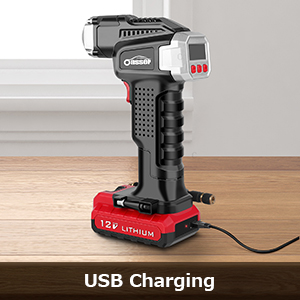 Flexible power input options
USB charging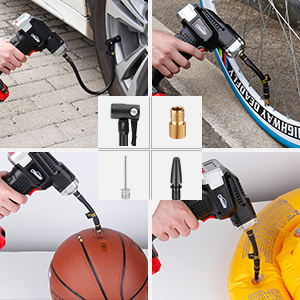 Comes with adaptors
1 x Long/Short Air Hose for car tires
1 x Air Nozzle for toys swimming rings
1 x Ball Needle for basketball
1 x Presta Valve Adapter for road bicycle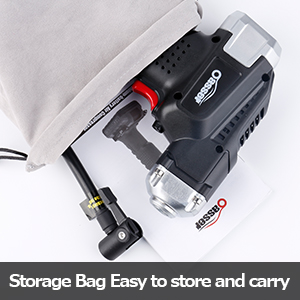 Comes with Large storage bag
Large storage bag is portable to carry the air compressor and the adaptorsSi
Size: 7.87*13.4inch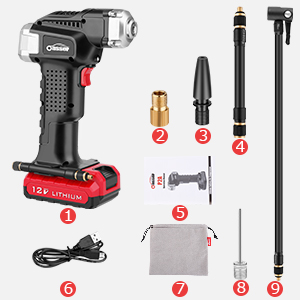 Comes with package
1 x P2A Tire Inflator Compressor
1 x Long Air Hose
1 x Short Air Hose
1 x USB Charging Cable
1 x Air Nozzle
1 x Ball Needle
1 x Presta Valve Adapter
1 x User Manual
1 x Storage Bag